Celebrate Easter Sunday like never before!
Easter Sunday is coming up on April 17, 2022. While there are a lot of different elements vying for your attention and budget, from Easter egg decorating to putting together Easter baskets to new outfits, the pinnacle to your holiday is an Easter dinner that brings the family together.
Whether Easter means a casual picnic, lavish dinner party, or relaxing drinks with family and friends, we have a very special hamper made specifically for this occassion, making your Easter impressive, but also stress-free.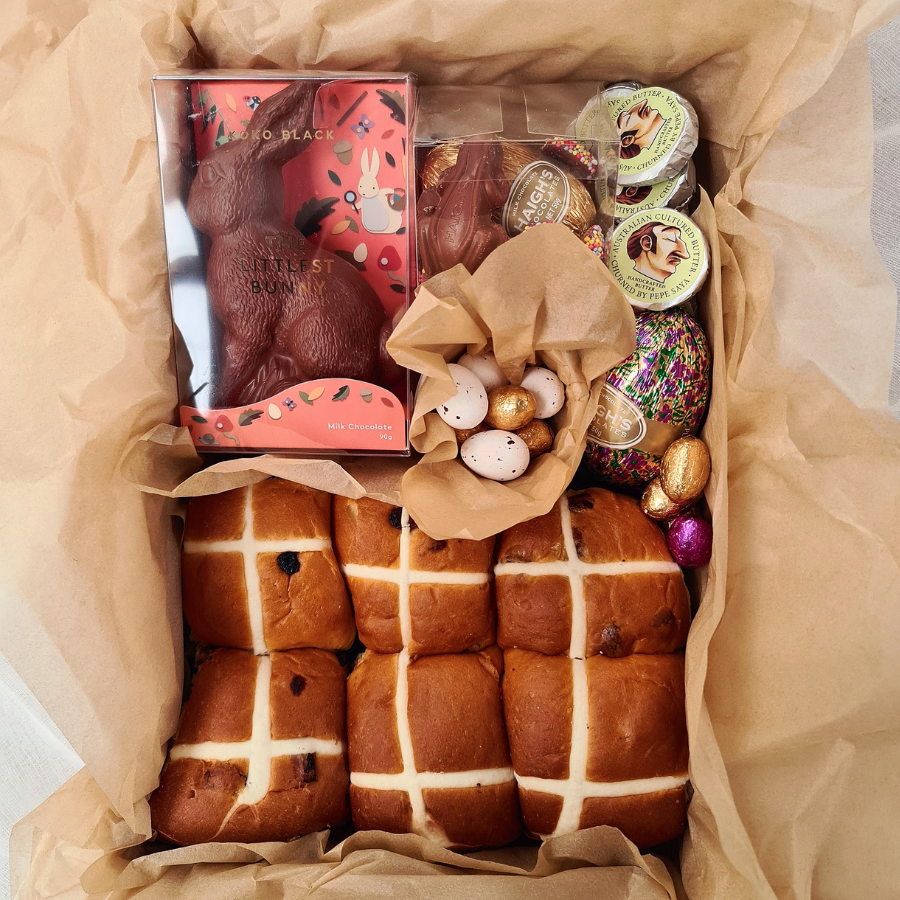 Our Easter Feast Hamper special features seasonal tastes and ingredients that have been carefully researched, tested and curate to bring you the best products of the Easter Season. From premium chocolates from Haighs and Koko Black, to artisan-made hot cross buns from one of Sydney's finest pastry chefs, we've created a delightful gift your loved ones, colleagues, business and personal acquaintances will be swooning over.
These specially packed hampers are for a limited time only.